April 15. Reading and Leading Up to Easter. John chapter 21.
Saturday, April 15                John 21 
Your Failure can be the Prelude to Promotion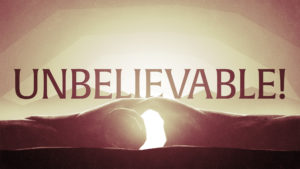 Out of our greatest defeats can come our greatest victories. There is little doubt that Peter's all-time low point was when He denied knowing Jesus.  He did it three times cowering even at the questions of a young girl.
This moral failure would seem to be the end of Peter's possibilities as a leader. But, the defeat of denial was a set-up for transformation and even elevation.  When we are broken, we can become stronger than ever.
This is the grace of God.  It is the forgiveness and restoration that Jesus gives.
The resurrected Jesus drew Peter aside and spoke to him about love and commitment.  This is the same Peter who had failed in the hour of crisis. Yet Jesus still had confidence in Him.  And He still has confidence in you and me!
No matter how low any of us has gone, Jesus reaches even there. He brings hope out of defeat.  He did it with Peter.  He can do it for you.
Nothing surpasses the faithfulness of God's love and grace. It is available to all who ask.