April 6. Reading and Leading Up to Easter. John chapter 12.
Thursday, April 6                 John 12
The Triumphal Entry: a Study in Contradictions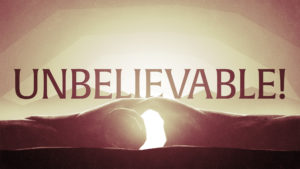 Nearly half of John's Gospel is written about the last week of Jesus' earthly life.  Nine chapters (12-20) focus on the last 6 days.  Then chapter 21 is set in the 40 days after Jesus' resurrection up to His ascension into the heavens.
This Sunday, April 6, is celebrated world-wide as Palm Sunday. In fulfillment of prophecy, Jesus re-enters Jerusalem amid the waving of palm branches and shouts of adoration. According to John's Gospel, this is Jesus' fourth and final visit to Jerusalem.  We read about this dramatic entrance in John 12.  It is called the Triumphal Entry.  It is elsewhere detailed in Matthew 21, Mark 11, and Luke 12.
The Old Testament prophet Zechariah foretold, "Rejoice greatly, O daughter of Zion! Behold your King is coming to you; He is just and having salvation, lowly and riding on a donkey, a colt, the foal of a donkey" (Zech. 9:9).  The fervor surrounding the resurrection of Lazarus (John 11) was still building. The people saw Jesus as the answer to all their earthly needs.  These who praise Jesus today are, in fact, a contradiction!  They will within a few days be calling for His death – His torture by crucifixion.
Instead of arriving on a white horse, He came on a recently foaled donkey colt. Jesus, too, is a picture of contradictions.  All-powerful yet completely humble.  Triumphant yet awaiting humiliation.  Carrying healing yet about to be bludgeoned to death.
Such is a picture of the greatest human being who ever lived.  Such is the Savior who is touched by our infirmities.  Such is Lord who suffered and rose.
It is important for us to realize that the greatest thing any of us can do is to model ourselves after Jesus.  He is strong because He was willing to become weak.  This is the Gospel.  When we are weakest, He can be strongest in us.